In the dynamic world of trade shows, one thing is crystal clear: interactive content is the driving force behind success. Think back to your last visit to a trade show. What stood out in your memory? Was it that eye-catching booth, interesting presentation, or interactive experience? There's a big chance it was the captivating content that truly caught your attention. It somehow evoked emotions, resulting in a strong memory of that brand. You might even have become a new customer. To make sure your next trade show participation is super successful, we're sharing inspiring examples of how our clients have amazed their visitors.
Surprise with interactive projection
At JFall, Rabobank attracted visitors with an interactive wall that brought the bank's IT world to life. It was specifically designed for their employee branding. This wooden wall, coated with conductive paint and projection technology, tells the story of Rabobank IT. The booth transformed into a dynamic hub of technology and innovation, offering visitors a fascinating glimpse into the bank's world.
Rabobank's Interactive Wall at JFall
Having fun with a photobooth
At GoodHabitz, life is embraced as one big learning journey. That's why they make their online personal growth programs enjoyable and accessible. They continue this approach in their booth using vibrant colors, interactive features, and catchy texts. The photo booth adds a fun twist, fostering not only easy conversation but also spreading joy.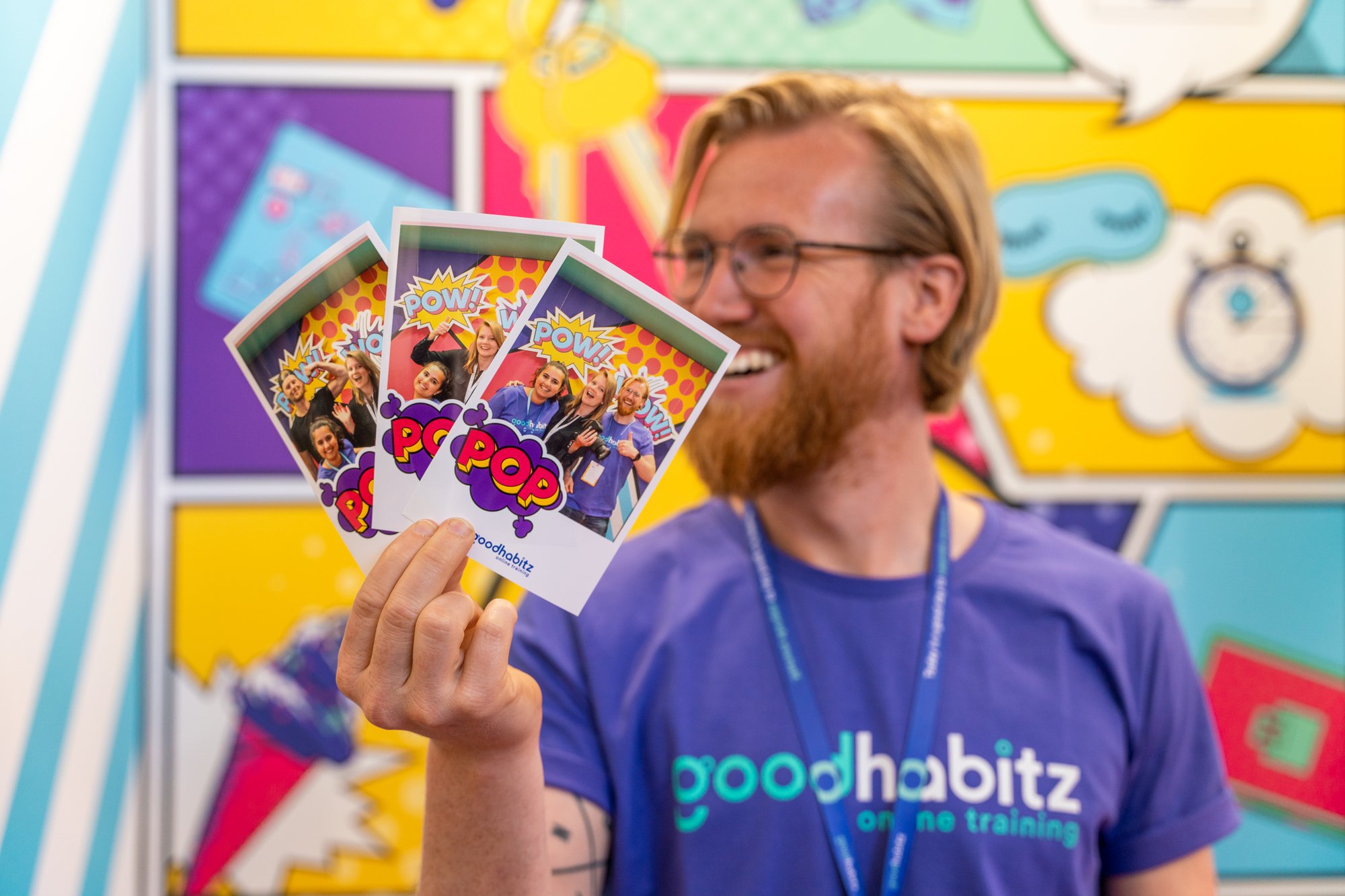 The result of GoodHabitz's photobooth
Racing on a virtual track
Honda grabbed attention at the Brussels Motor show, the mecca for motor and auto fans. They showed their latest models on special stages with an LED floor that had the motorcycles racing on a virtual track. This created a booth with an interactive experience that sent thrills through visitors.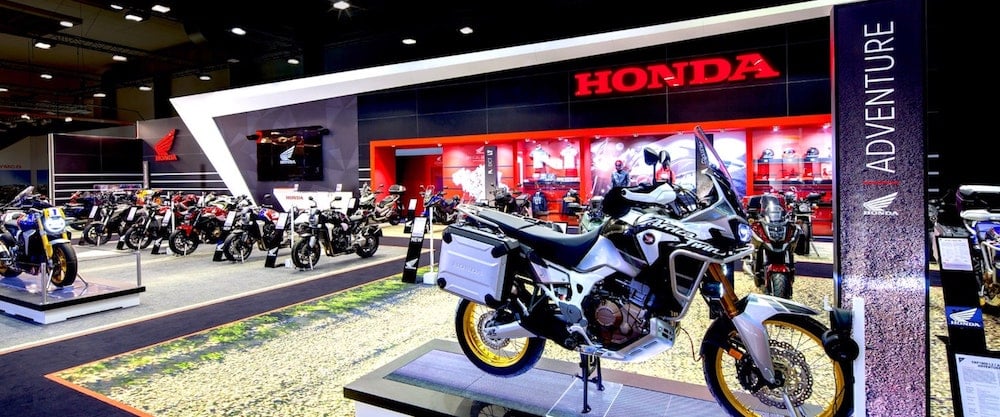 LED-floor stage at Honda booth.
Spice up your product presentation
For the Solar Solutions trade show, ESDEC decided to spice things up. They wanted to get their customers more involved with their brand. To make this happen, they created a casual gathering spot in their exhibition stand with a central "sushi" conveyor belt. It was loaded not just with snacks but also their own products and fun gifts. This clever idea helped them attract visitors in a fun way while providing insights about their products. The outcome? Well-informed attendees with satisfied stomachs!
"Sushi" conveyor belt at ESDEC booth
Elevate brand experience with a selfie wall
At the Masters Expo, Samsung had a clear mission: to wow the high-end crowd with their innovative flip and fold phones. To make this happen, they had their eyes set on creating a stunning booth with interactive features.

Designer Wessel came up with a clever idea - a selfie wall right outside the booth. This transformed the booth into an interactive environment. Visitors could snap photos and share them on their socials. Plus, that lively purple wall was a playful nod to Samsung's new flip phone.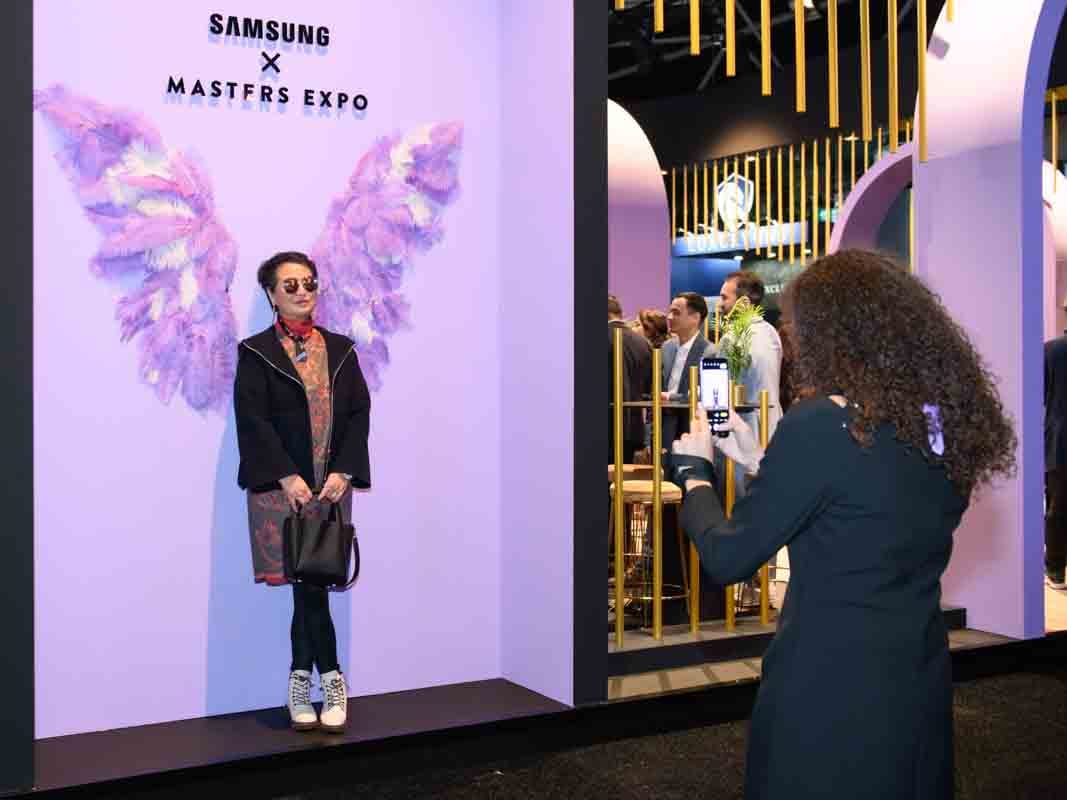 Samsung's photobooth at Masters Expo
Boost engagement with Lift & Learn
Imagine your exhibition booth featuring products that spring to life. That's exactly what Scala achieved with Lift & Learn. This interactive technology gave their stand a real boost. In simple terms: when visitors lift an item displayed, all the info pops up on the screen. The outcome? It draws visitors to your booth, where they can easily explore more about your products and services. The chance for interaction? It's sky-high!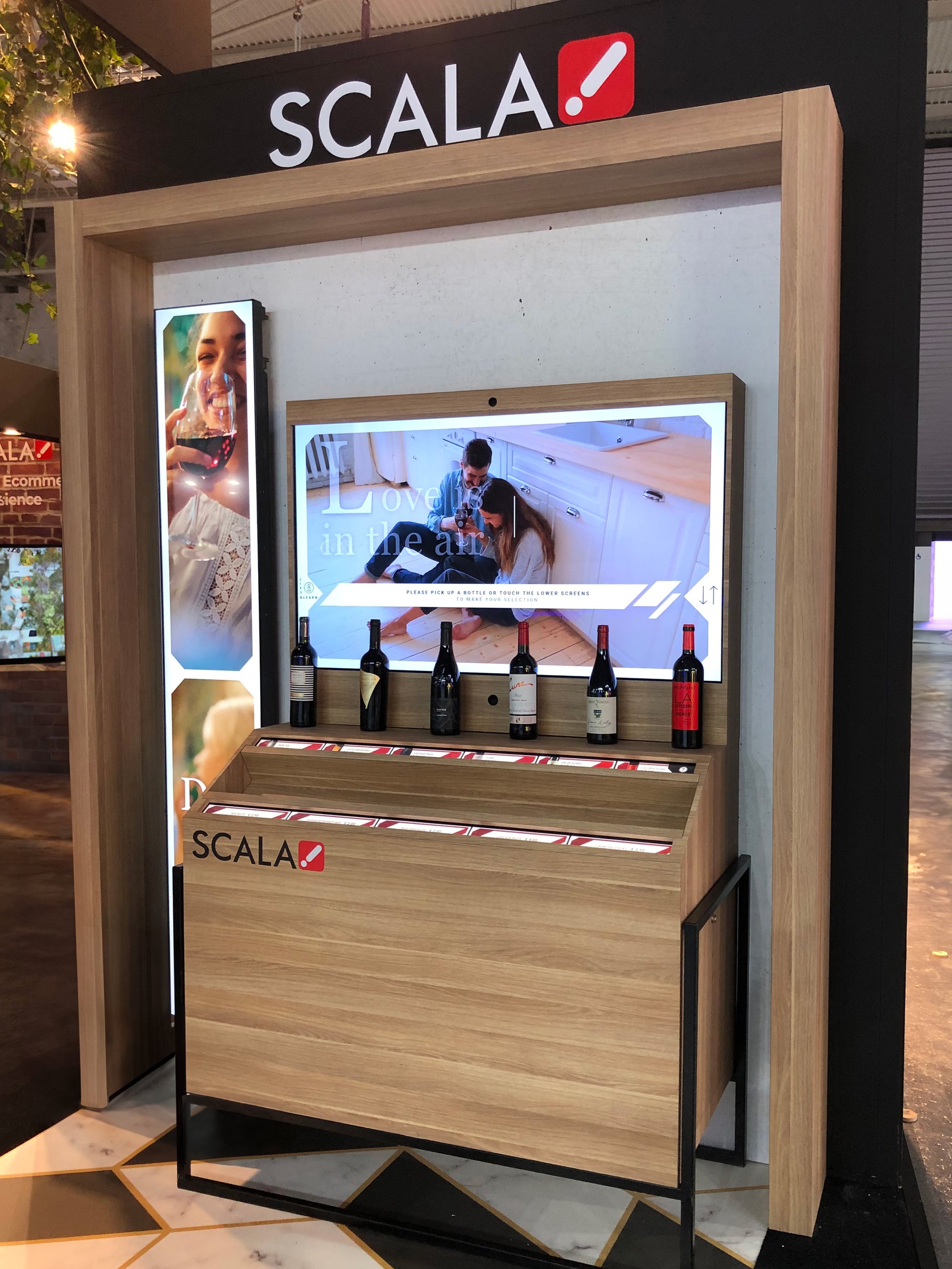 Lift & Learn at Scala stand
Brings content to life with Deep Screen
Deep Screen creates a path for your visitors to dive into a world of imagination. Thanks to these interactive screens, it seems like the content pops up in amazing 3D right in front of them, surely grabbing their focus.
Content on Deep Screen
Are you eady to leave a mark at your next trade show appearance? Get in touch with us to explore how we can make your booth shine with captivating content and interactive experiences.