Did you know that almost 90% of all trade show visitors aren't actively approached by exhibitors during trade shows? As an exhibitor, you miss the opportunity to get into contact with potential customers. It's a waste of investment.
How to avoid this? A well-trained stand crew is key to get into the conversation with your target group and to achieve the organization's trade show objectives. A trade show training can help to get more return on your investment. How a can training help you to increase tradeshow ROI? Read all about it in this blog.
Why tradeshow objectives are crucial
Are you focusing on meeting new partners, or are you looking for potential customers? Do you want to increase your brand awareness, or are you planning on launching a new product? The question is: whom do you want to speak to and what do you want to achieve? By clearly formulating the organization's objectives, you don't leave the crew's approach to their own interpretation. This doesn't only increase the likability of achieving the team's objectives, it also increases the measurability of the trade show results. One team, one goal!
Trade show etiquette for better leads
Salesmen walking around the trade show with their hands in their pockets, talking to each other or checking their phone continuously. Yep, we still see this kind of species at trade shows. A trade show training helps unaware salespeople to become more aware of their environment and behavior. During the training, the stand crew learns how to actively approach visitors, qualify leads and act as a reliable and well-informed conversation partner. This results in more concrete follow-up actions, orders, and appointments.
Engage the audience through excitement
A highly motivated team radiates excitement and positive energy. This translates back into every aspect of the trade show. A well-prepared team is more confident and motivated to achieve the best results. The ones who have been trained and transformed to real trade show tigers will start competing against each other. This increases the level of motivation even more and will affect the rest of the crew, too. No random trade show visitor will pass the stand without being touched by the contagious excitement of the stand crew.
Did you know that we also have a training module for on-site stand crew training? In this module, the trainer joins the stand crew during the first hours of the show to give them tips and advice which can be put into practice immediately. This way, you make sure to make the most out of the show!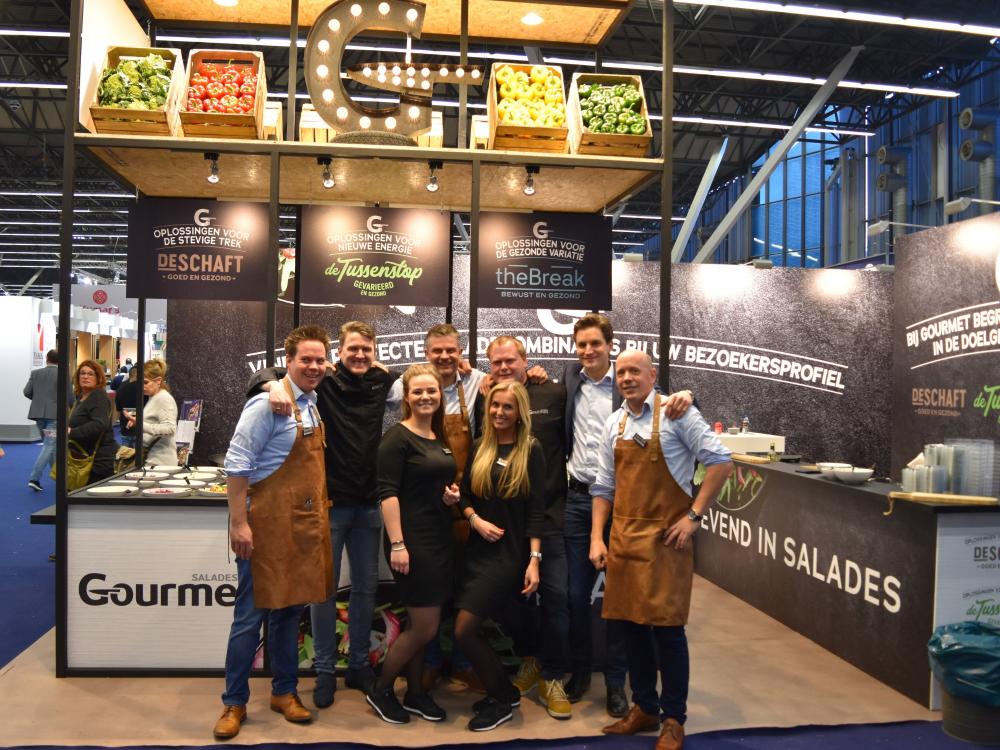 Close the deal: follow up!
No matter how well the trade show went, without a decent follow-up only little results will be achieved. During the trade show training, attention is paid to developing an efficient follow-up strategy.
We offer various training modules. From a short kick-off training at the start of the show to a complete exhibition training of multiple days. Find the different modules here.