In the world of stand building, waste wood is common. It's wood that, for example, remains after cutting a stand component to size or used wood that cannot be reused for another stand. Usually ends up in waste containers, but in our story, this wood finds a unique purpose: 'T Kan Foundation. In this social workplace, young individuals dedicate themselves to transforming this wood into beautiful creations. But there's more to this story. Explore how the foundation not only embraces sustainability and creativity but also gives back young people's future.
The collaboration between KOP and foundation 'T Kan
Every two months, the sound of the foundation's vehicle can be heard at our workplace. Supervisor Ben Andrea comes with the young people to collect wood that would otherwise go to waste. This rhythm ensures a continuous flow of materials to fuel their creative projects. 'The youth love going to collect wood!' says Ben. 'This allows them to connect with others and see firsthand where the wood comes from.' When the foundation needs wood, they let us know, and when we have leftover wood, we give them a call, and they come to pick it up.

Guide Ben with two of the young individuals
The foundation
The foundation is no ordinary workplace; it's a place filled with hope and possibilities. They focus on young individuals seeking their place in society. Together, they craft beautiful creations. One thing they all share is the desire to be more involved in our society. Ben guides the participants with full dedication:
"With us, the youth feel heard. The attention they receive gives them perspective and hope for a better future."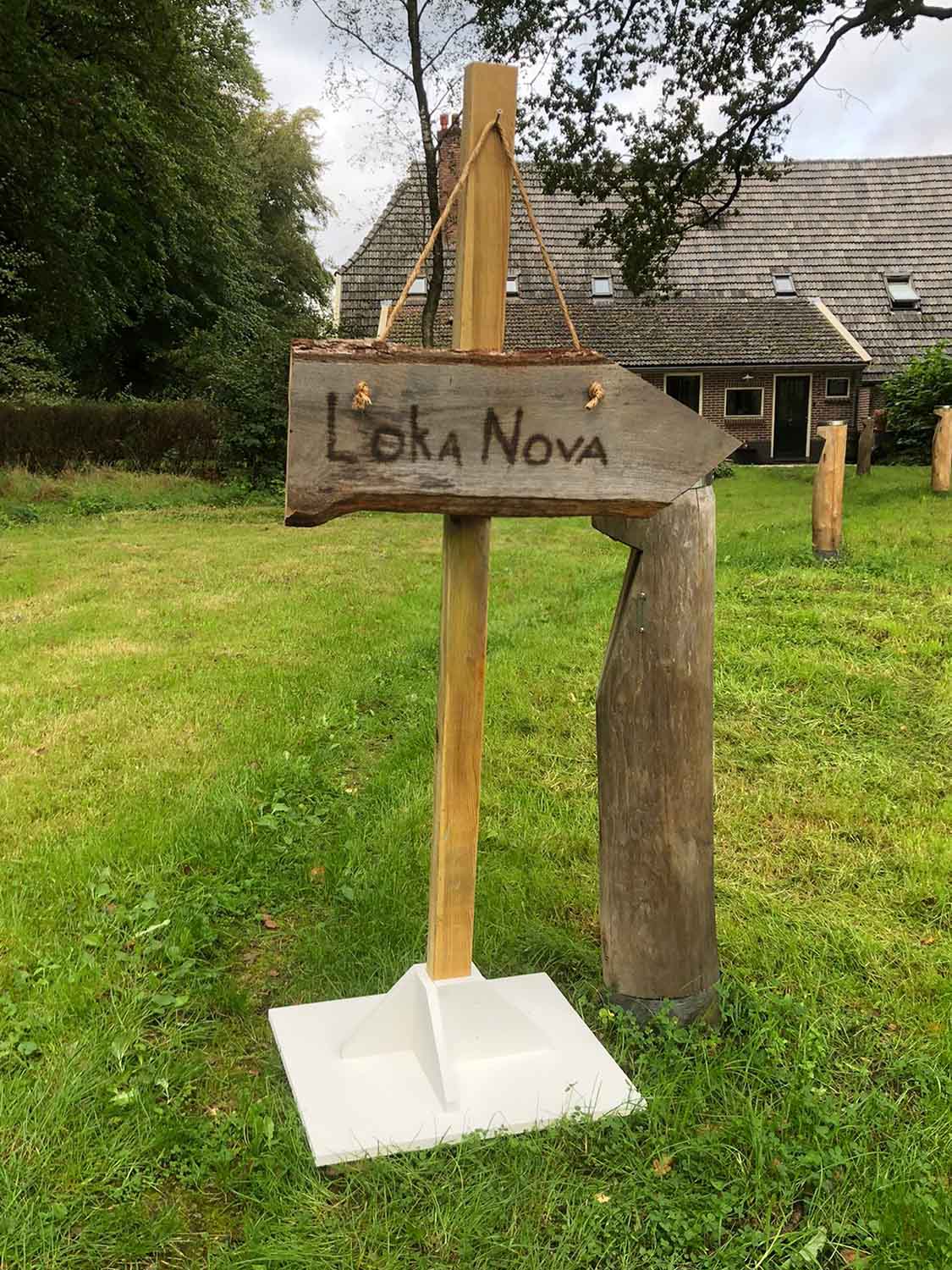 LokaNova, a sustainable initiative from the Epe-Heerde-Vaassen region
What they create
With that wood, they've already created marvelous things. 'The knowledge that their creations are used directly motivates them enormously!' says Ben. 'It's really great, of course, to see homemade creations in your own environment.' Recently, they refurbished a petting zoo with it. They made birth announcement signs for the arrival of new animals. But they also created signs for each animal enclosure indicating whose spot it is.
Future plans
The future for this collaboration looks bright. The Foundation has big plans to use our wood for LokaNova, a sustainable initiative where members do their grocery shopping with local farmers, without traveling far and wide.
"All members of LokaNova order their groceries online from farmers in the Heerde-Epe-Vaassen region (region all around KOP). On Saturdays, their orders are ready for pickup at Anna's Hoeve. That saves them lots of miles a day."
The foundation will be making sturdy wooden crates for transporting groceries, among other things. Additionally, they will create signs to mark the products presented at the market.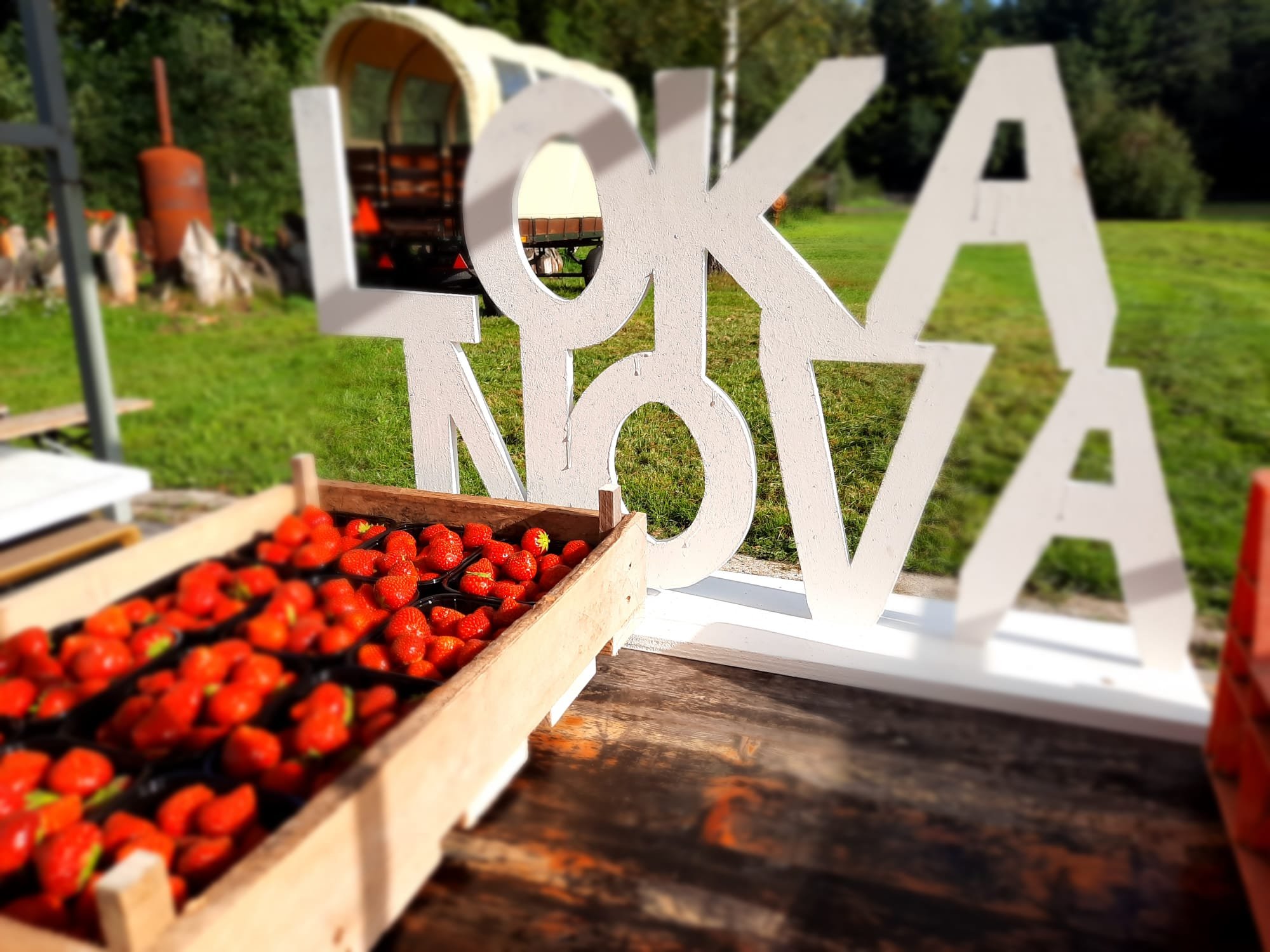 LokaNova at Anna's Hoeve
This collaboration helps multiple parties. Young people get closer to finding their place in society, local initiatives receive extra support, and our leftover wood gets a second chance. 'These are small steps, but when you add them all up, they contribute to more sustainability in the region,' says Ben. Together, we demonstrate that small steps bring about significant changes.
Also, want to ensure that Foundation 't Kan't d doesn't run out of wood? Get in touch.