You've decided to participate in a trade show! And now? Perhaps you've organized events before, or maybe this is your first time and you're not sure where to start. The fact is, there's a lot involved in preparing for a trade show. That's why we're here to assist you with 8 tips for effectively getting ready for your trade show participation!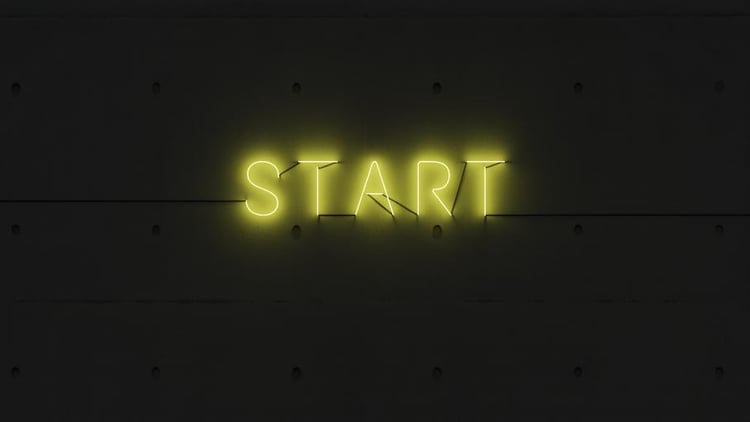 1. Define trade show objectives
What's the reason for participating in this trade show? What do you aim to achieve? Are you looking to launch a new product, increase brand awareness, or generate more leads, for instance? Once you've made these decisions, write down clear and measurable objectives. Then, determine how you'll measure these objectives to define their success.
2. Choose the right trade show
An essential part of your preparation is selecting the appropriate trade show. Not every trade show is suitable for your objectives. Begin by compiling a list of trade shows relevant to your industry. Once you have this list, assess which trade show aligns with the trade show objectives you've set. Consider the following factors when choosing a trade show:
Take into account the type of visitors the trade show attracts. Are they your target audience?
Which competitors will be present at the trade show?
What's the trade show's location? Some locations offer more amenities than others for your booth setup. Additionally, a more distant location may incur higher logistical costs.
3. Create a budget
When putting together a budget, it's crucial to consider several factors. The budget encompasses more than just your booth. For instance, think about the costs associated with securing a spot at the trade show (rental fees for the booth space), the staff present at the booth during the event, and the marketing activities before, during, and after the trade show. Furthermore, your budget will depend on your objectives. Generally, a larger budget can yield greater results. With a larger budget, there's more room to incorporate interactive elements into the booth. In our experience, this usually attracts more visitors, resulting in more potential customers. However, it's essential for your booth staff to effectively convert visitors into leads.
4. Choose a strategic booth location
At many trade shows, you won't always have complete freedom in selecting your booth's position. The more popular the trade show, the fewer choices you usually have. In these cases, the larger exhibitors generally secure the best spots. If you do have location options, consider the following points:
Traffic flow: In the Netherlands, visitors tend to turn right upon entering and visit the booths on the right side. In contrast, in the United Kingdom, it's the opposite – they tend to turn left first.
Booth type: The choice of booth type significantly impacts the positioning decision. With an inline booth, you typically have only one open side. With a corner or island booth, visitors can approach your booth from multiple sides. The latter options are often highly sought after and therefore more expensive.
Hotspots: High-traffic areas at trade shows include catering, restrooms, and areas like the speaker's hall. Being near a hotspot ensures a steady flow of visitors passing by your booth.
Competitors: Being situated near a competitor comes with pros and cons. If your competitor has a larger booth and a bigger budget, your booth might pale in comparison. However, being close could also attract a lot of foot traffic. You might consider positioning yourself on the route to your competitor, benefiting from the traffic without being too close.
Attractions: Especially at B2C (business-to-consumer) trade shows, the event organizers often arrange activities. These attractions tend to draw large crowds, making them ideal areas to be located nearby.
5. Create a briefing for your booth designer
You've secured a booth at an exciting trade show, you know your budget, and you've established measurable trade show objectives. Now it's time for the booth itself! The first step is selecting a booth designer. To collaborate effectively with your designer and achieve a captivating booth design, it's crucial to provide a comprehensive briefing. Include details like the booth's size in square meters, your budget, objectives, and the desired brand image.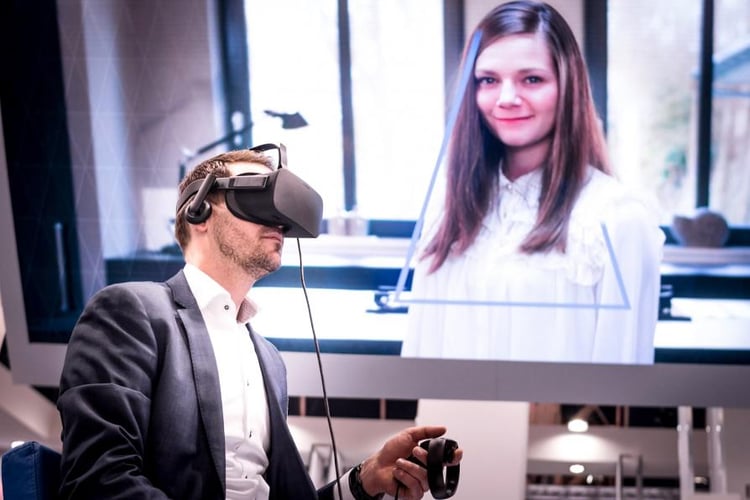 6. Develop a marketing plan for your trade show participation
How do you ensure foot traffic at your booth? Beyond having an appealing and recognizable booth, there are several strategies you can employ to proactively attract visitors to your trade show booth. Ask yourself the following questions:
What will I do before the trade show to attract visitors?
Utilize your network to invite as many existing connections as possible to the trade show. Send out newsletters ahead of time, promote your participation on social media, and/or include the information in your email signature.
How to stand out?
A crowd draws attention. Organize something at your booth that entices people to visit. Ensure it aligns with your product to attract the right audience. You might consider these tips:
Include interactive elements on your booth through experiential marketing.
Provide food at the booth. After all, the saying goes, "The way to someone's heart is through their stomach."
Set up an attraction at your booth, such as a racing simulator, like we did for Van Ommen.
Offer unique giveaways.
Clothing: It's common for booth staff to wear a special trade show outfit. Clothing can also be an opportunity to stand out on the trade show floor, perhaps with something creative.
How will you follow up on leads?
You've had a successful trade show and engaged with many individuals. But how do you follow up with all these visitors? There are numerous ways to do this. Consider sending emails, sending LinkedIn requests, or making phone calls. Whatever approach you choose, ensure you have a solid follow-up plan to nurture your leads.
7. Ensure a well-prepared booth staff
Does your booth staff have experience with trade shows? If not, investing in trade show training is a wise choice. This holds true even for experienced booth staff. After all, having a booth team that spends half the time chatting amongst themselves or staring at their phones because they're unsure how to engage with trade show attendees is counterproductive. Trade show training can significantly enhance the performance of your booth staff.
8. Evaluate your trade show participation
The trade show has come to an end! A final step is the evaluation. Without proper evaluation, you won't know what went exceptionally well and what you can improve on for the next trade show. Address these questions during the evaluation:


Have the predefined trade show objectives been achieved?
How did the booth staff experience the trade show?
How did the conversations go?
How many customers visited the booth?
How many appointments were made?
How many leads were generated?
What is the quality of the leads?
What went well?
What are the areas for improvement?
The most crucial aspect of your trade show participation is being well-prepared. Therefore, carefully consider what you want to achieve and how you'll do it. This approach, coupled with your booth designer's expertise, will lead to impressive results!

If you're participating in a trade show soon and you're in need of professionals to help, feel free to get in touch with us.