With over a century of experience in chicken products, Storteboom knows the chicken chain inside out! But to showcase their chicken products to the world, they needed a partner to translate their vision into the realm of trade shows. 14 years ago, KOP proved to be the perfect match. And to this day, KOP and Storteboom remain 'Better Together'. To discover how they've experienced this longstanding collaboration, we had a cup of coffee with Storteboom's Pia, Herman, and Nicole.

The X-factor
Pia recalls the early days of the collaboration with KOP, in the early stages: "When Marius, KOP's owner, presented his pitch, it just felt right. Sometimes there's that X-factor, that indefinable feeling when businesses simply fit together perfectly.
Year after year, Storteboom chooses KOP. And for good reasons. Trade shows are the perfect opportunity for Storteboom to maintain existing customer relationships and capture the attention of potential new clients. KOP plays a key role in this. "By always asking what we want to convey to customers, KOP consistently creates a booth that suits us. And it works," says Nicole.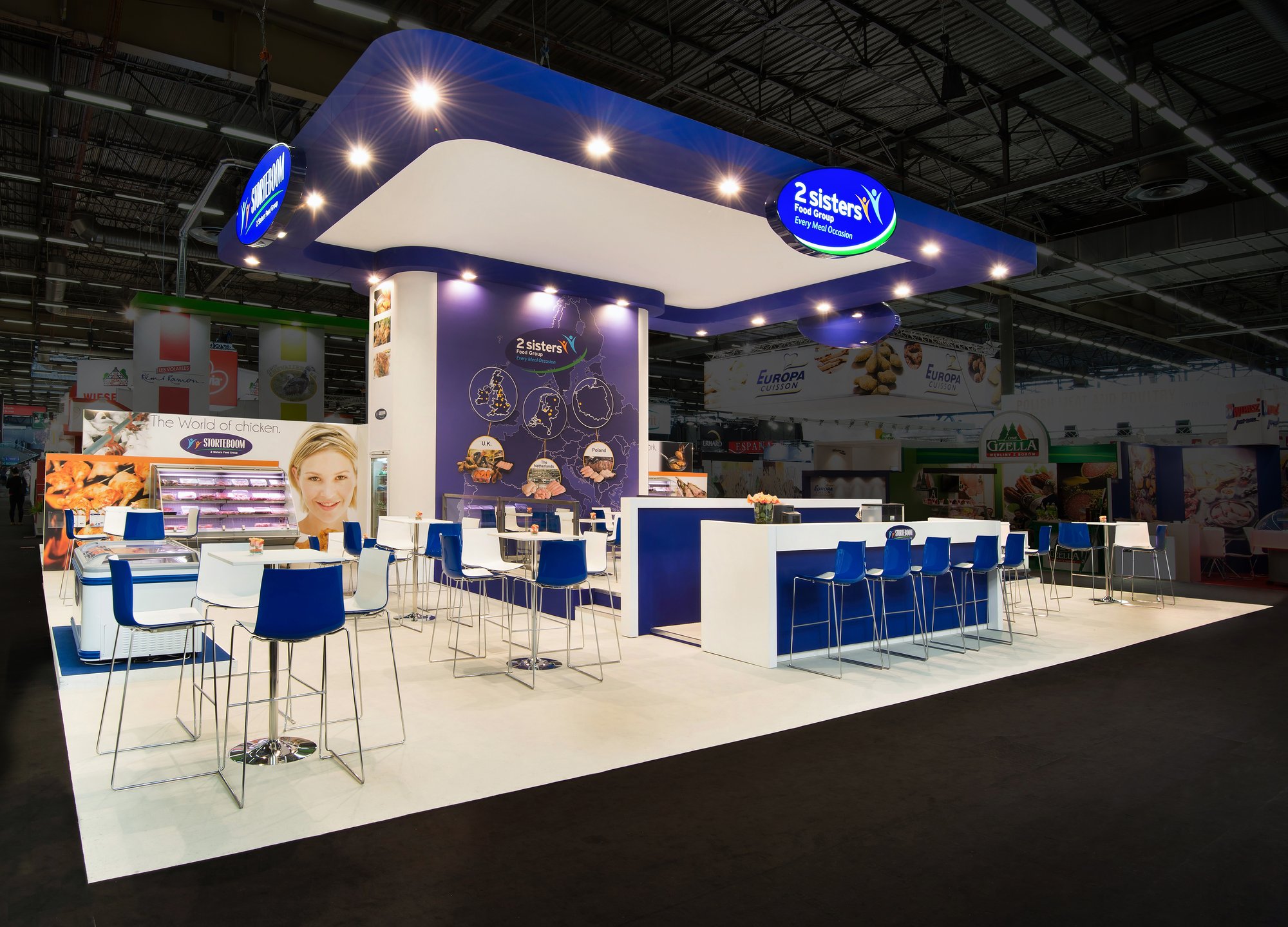 Storteboom stand 2014
Moments of Truth
But even in a successful collaboration like this, things don't always go according to plan. Nicole remembers a specific trade show from last year where the logos were hung incorrectly upon delivery. "The KOP team promptly took action to reposition them, ensuring our complete satisfaction.
And then there was that moment in Paris, where we were ready to kick off the expo but discovered the fridge was broken. Vincent, KOP's project manager, was already on his way to the Netherlands but turned around and swiftly arranged a new fridge.
That's KOP in a nutshell. They make thorough preparations in advance, and if something doesn't go as planned, they don't shy away from challenges. They are only satisfied when every detail is perfect.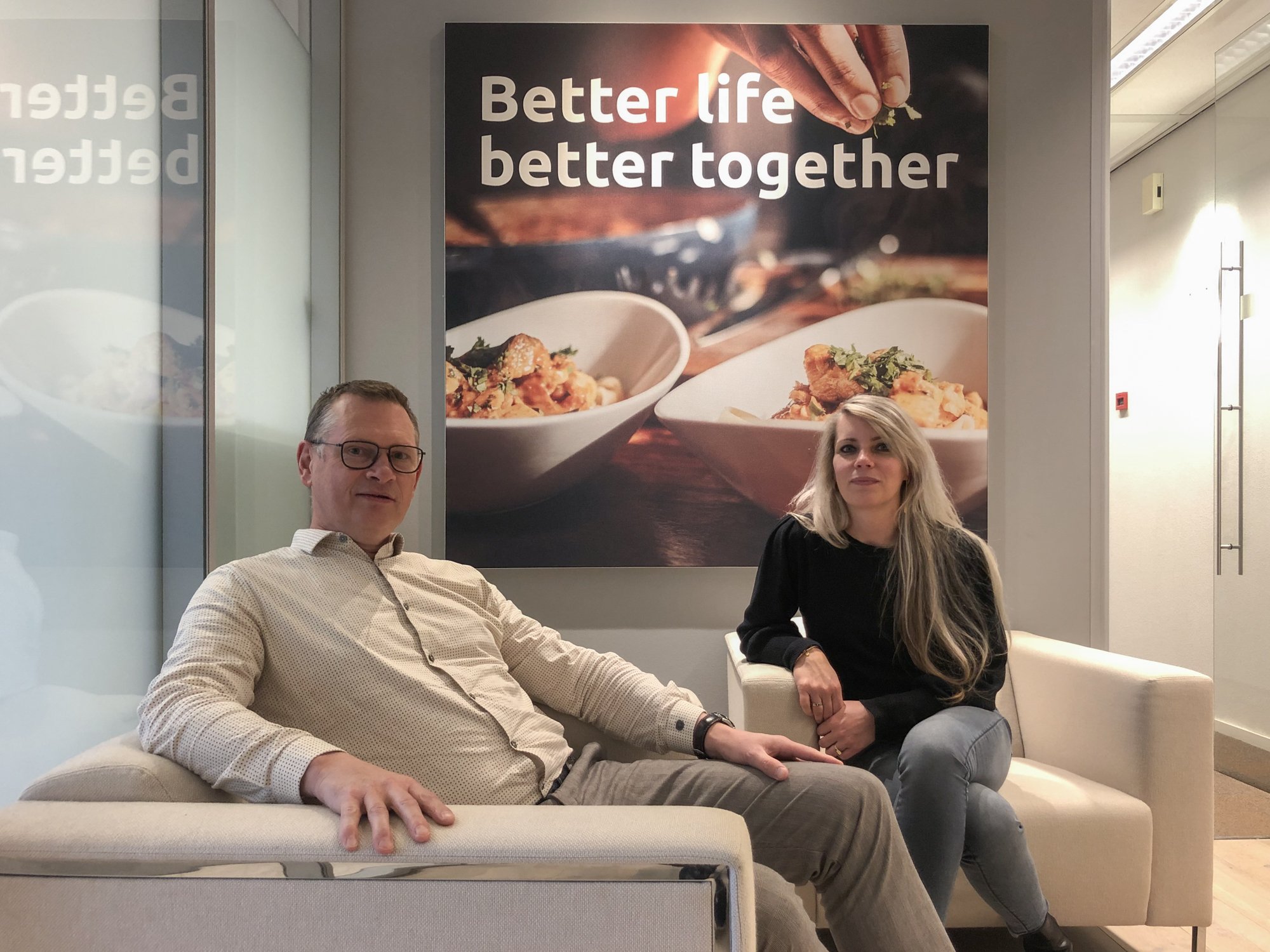 Herman & Nicole
Building Trust
After so many years of collaboration, we wondered: why do they keep choosing KOP? And not other stand construction companies? We asked Herman.
"That connection is gold, and you don't just walk away from it. We decided to keep working with KOP, not others. That way, we could continue to grow and innovate together. We're both 100% dedicated to our clients. That passion to deliver the best quality, we share."
Nicole adds "KOP consistently delivers an extremely professional booth. Everything is spot-on, and it's always ready on time. We just don't have to worry; it's very reassuring."

Even the introduction of a new house style didn't alter the strength of the partnership.
"This year, we wanted a fresh approach and hired a designer to create our booth," says Nicole. "We wanted to involve someone who could look from a different perspective. The designer isn't a stand builder, so with the design, we turned to KOP.
"Then, they worked closely to craft a stunning design that's not only visually appealing but also practical for production and placement. Both inside and outside the company, we received very positive reactions, with comments like 'typical Storteboom!'. People found our booth beautiful and inviting, perfectly in line with our brand," says Nicole.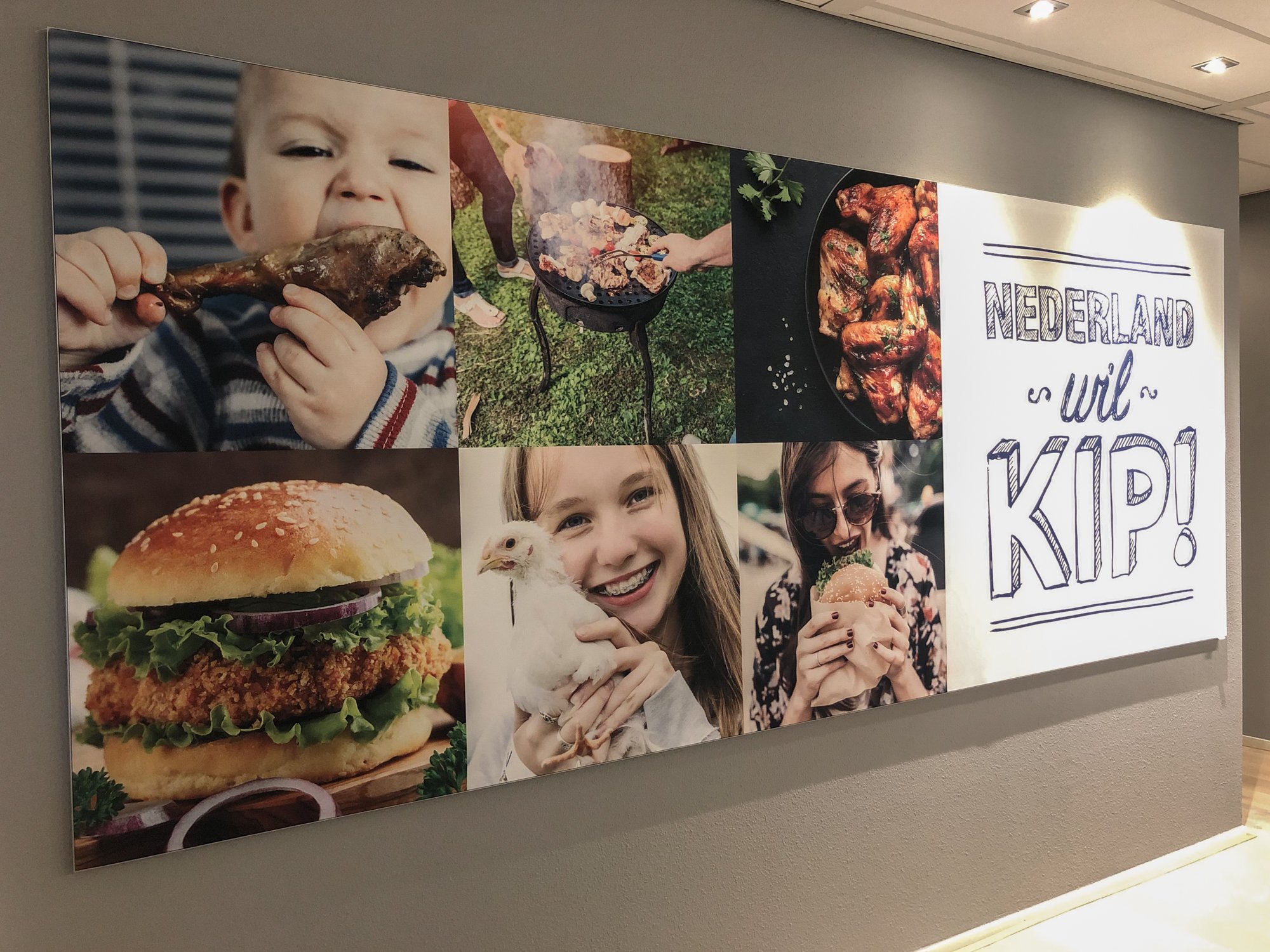 At Storteboom's office in Harderwijk
A Glimpse into the Future
The coffee is almost done, time for a glimpse into the future. Team Storteboom describes 14 years of working together simply: "To the TOP with KOP!". And for companies looking for a stand builder, they have a simple piece of advice: "No doubt, call KOP!"
It's clear: this partnership is far from over. Storteboom and KOP remain "Better Together."

Interested in such a long-term collaboration? Then get in touch with us and drop by for a KOP coffee.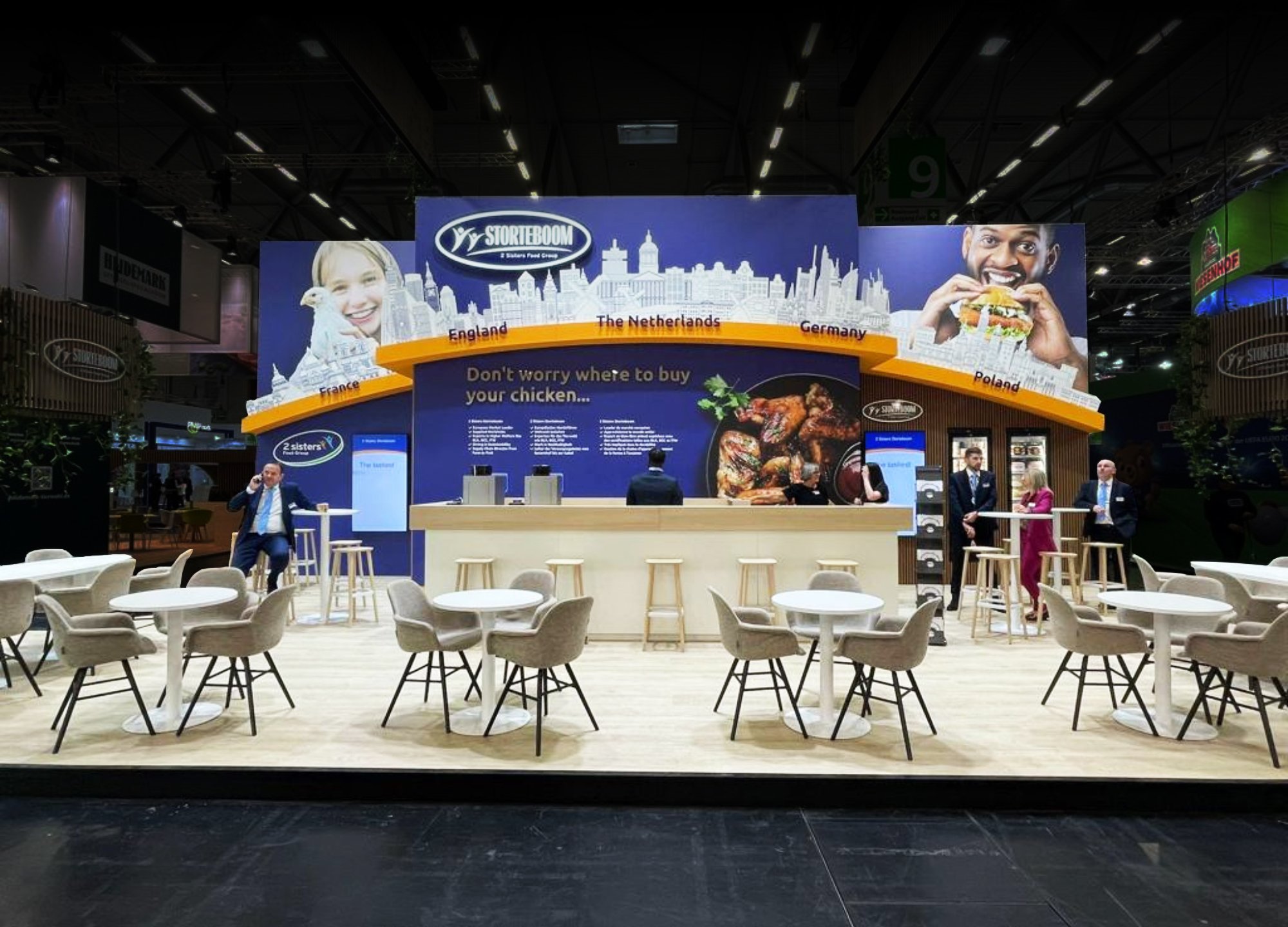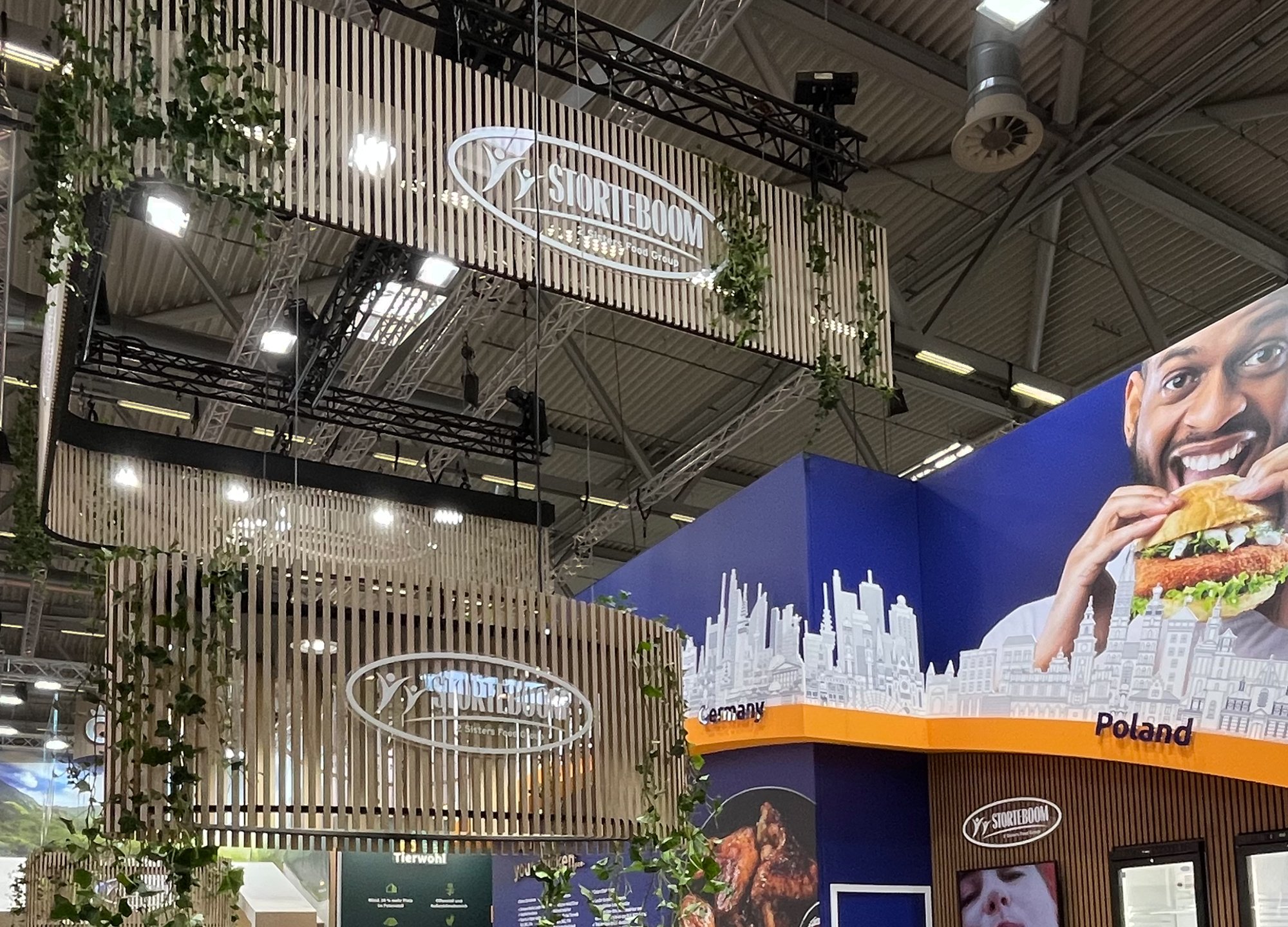 Storteboom stand 2023