You have decided to participate in a trade show! Now what? Perhaps you have organized events before, or maybe this is your very first time and you're not sure where to start. The fact is, preparing for a trade show involves a lot of work. As they say, "a good preparation is half the battle." Therefore, we are here to help you with 8 tips for a successful trade show preparation!
1. Formulate trade show goals
What is the reason for your participation in this trade show? What do you want to achieve? Do you want to launch a new product, increase brand awareness, or generate more leads? Once you have decided, put a clear and measurable objective on paper. Then, determine how you will measure this objective to determine its success. To learn more about formulating trade show objectives, read our blog on setting trade show goals.
2. Select the right trade show
An essential part of your preparation is choosing the appropriate trade show. Not every trade show is suitable for your objectives. Start by creating a list of trade show relevant to your industry. Once you have a list, evaluate which one aligns with your formulated trade show objectives. Consider the following factors while selecting a trade show:
Consider the type of visitors the trade show attracts. Are they your target audience?
Check which competitors will be present at the trade show.
Consider the location of the trade show, as some locations offer more space than others and may have higher logistical costs.
3. Set a budget.
When creating a budget, consider various aspects beyond just the cost of your booth. Include expenses for the booth space (cost per square meter), tour staff at the booth, and marketing activities before, during, and after the trade show. Your budget will also depend on your objectives. Generally, a larger budget allows for more interactive elements in your booth, attracting more visitors and potential customers. However, it's crucial that your booth staff can effectively convert visitors into leads.
4. Choose a strategic booth location
At some trade shows, you may not have complete freedom in choosing your booth location, especially if it's a popular event. In such cases, prominent locations often go to major exhibitors. However, if you have a choice, consider the following points:
Visitor flow: In the Netherlands, visitors tend to turn right upon entry and visit stands on the right side. In the UK, it's the opposite, with visitors turning left first.
Stand type: The type of stand you choose influences your position. Corner or island stands allow visitors to approach from multiple sides, making them popular but more expensive.
Hotspots: High-traffic areas like catering, restrooms, and speaker rooms are excellent locations for your stand if available.
Proximity to competitors: Being near a competitor can have pros and cons. It may attract more traffic but could also overshadow your booth.
Trade show Attractions: Especially at B2C trade shows, the trade show organizers often arrange activities. These activities frequently attract a large number of people, making them an ideal spot to be located nearby.
5. Provide a briefing to your booth builder
Once you have reserved an interesting booth location, defined your budget, and set measurable trade show objectives, it's time to focus on the booth itself. The first step is selecting a booth builder. To create an appealing booth design, it's essential to provide a comprehensive briefing. Include details like the booth size, budget, objectives, and the desired image you want to convey.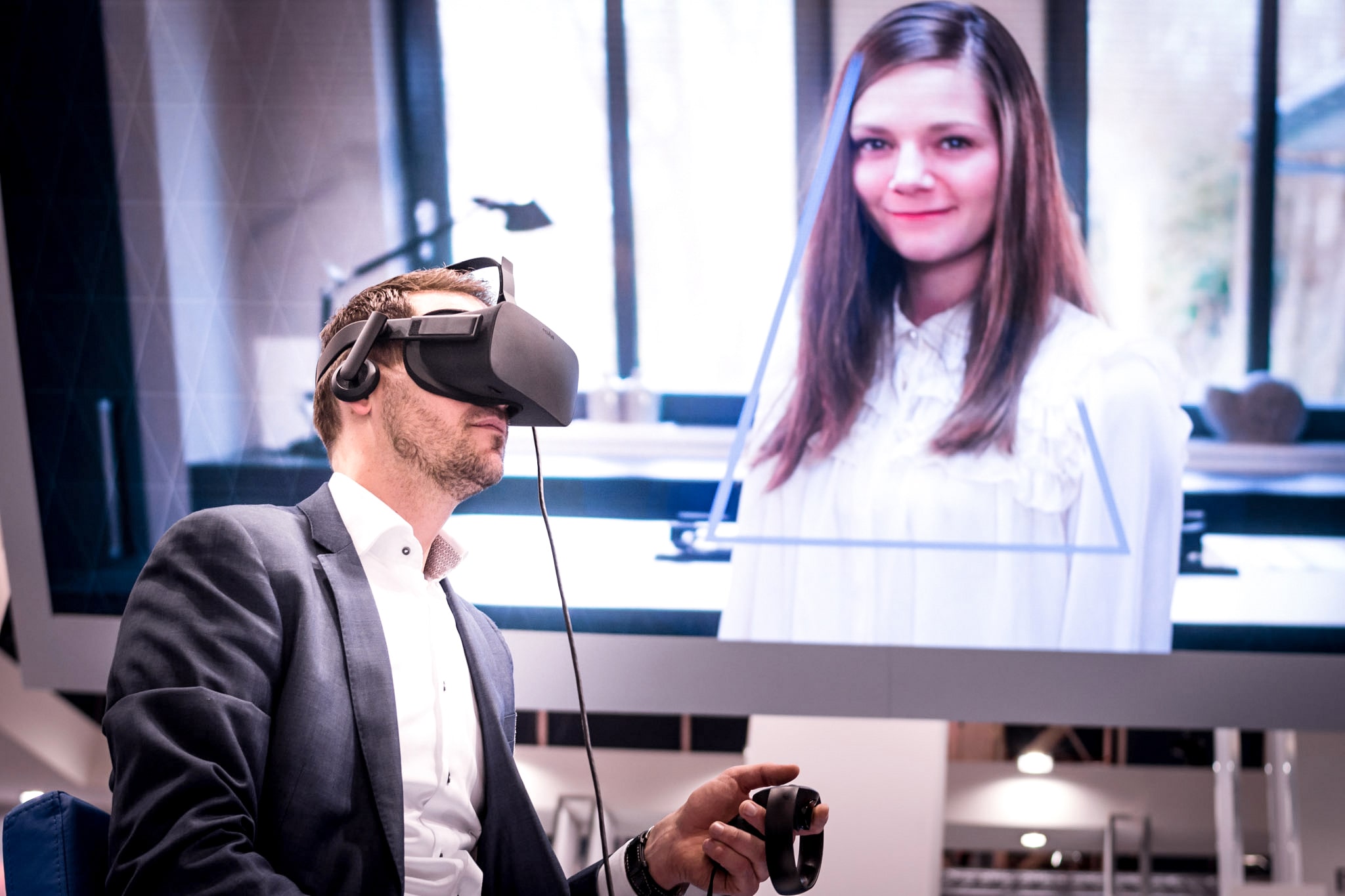 6. Develop a marketing plan for your trade show participation
How do you drive traffic to your booth? Apart from having an eye-catching booth design, there are several things you can do to actively attract visitors to your stand. Ask yourself the following questions:
What pre-trade show marketing will you do to attract visitors?
Utilize your network to invite existing contacts to the trade show. Send out newsletters, promote your participation on social media, or include it in your email signature.
How will you stand out from the crowd?
Public attracts more public. Organize something at your booth that draws people in, ensuring it aligns with your product to attract the right audience.
Consider the following tips
Interactive elements through experiential marketing;
Offering food on your stand;
Including attractions like a racing simulator;
Distribute original giveaways;
Consider wearing distinctive clothing to stand out.
How do you follow up on the leads?
You've had a successful trade show and spoken to many people. But how do you follow up on all these visitors? There are many ways to do this. Think about sending an email, a LinkedIn request, or making a phone call. However, make sure to have a good follow-up plan in place to nurture your leads.
7. Prepare your booth staff
Does your booth staff have experience with trade shows? Even experienced staff can benefit from a trade show training, as they should know how to approach and engage with visitors effectively. A proper training can significantly improve the performance of your booth staff.
8. Evaluate your trade show participation
Once the trade show is over, don't skip the evaluation. It's crucial to identify what worked well and what can be improved for future trade show participation. Address questions like:
Were the predefined trade show objectives achieved?
How did the booth staff experience the trade show?
How were the conversations with visitors?
How many customers visited the stand?
How many appointments were made?
How many leads were generated?
What is the quality of the leads?
What aspects went well?
What are the areas for improvement?
The key to a successful trade show participation is thorough preparation. Carefully consider what you want to achieve and how you plan to do it. Create a concrete plan and work with your booth builder to achieve the best results!
If you're participating in a trade show soon and need professionals to help you create an impressive booth, feel free to contact us.