Yes! Party time! This year marks our 15th anniversary. From a humble start with big ambitions, we've grown into a professional organization that, honestly, still has big plans. Curious about how KOP developed in these 15 years? Here, you can read about our most memorable, fun, and crucial milestones!
2007
The establishment of KOPexpo
After years of stand construction Ed Kamp and Marius Bos decided to start working independently. They wanted to distinguish themselves from the industry by delivering real quality exhibition stands and offer more than just the stand: they wanted to help organizations grow by using exhibitions as a powerful marketing and sales tool. By the end of 2007, they founded KOPexpo.
2008
Move to the company premises
In order to realize the plans of Marius and Ed, they needed a facility including an office and a workplace. It didn't take long until they found the right property in Apeldoorn, the Netherlands. From the first week on, the company was operational. Together with their proud estate agent, they posed for the infotorial of the regional Business Magazine.
2009
Ups and downs
It's 2009 and Ed and Marius get in contact with the first big brands, including Honda. They create their first design for the motor show expo in the Netherlands, which they later decide to outsource. The contact with Honda remains and will later result in many beautiful projects (see photo). 2009 is also the year that Marius decides to step out of the business because of his personal situation. Ed takes responsibility for the continuation of the company.
2010
Back on track
More and more companies experience the benefits of KOPexpo's exhibition services and the customerbase grows steadily. Then, after six months of absence, Marius decides to join the team again. He takes responsibility for sales and development, while Ed is involved in project management and realization of the exhibition stands.
2011
Grow and expand
This year is characterized by stability and growth. An additional 5 employees are hired: Wessel at the design studio, Tim and Aart in the workshop and Martijn in the construction team. Today, all five are still part of the team. Furthermore, an important purchase was made this year. KOPexpo's little truck is replaced by their first MAN trailer, including a cage. This is a milestone for KOP, because the organization of their transport can be majorly improved. Besides this, their visibility on the road and at exhibitions is increased.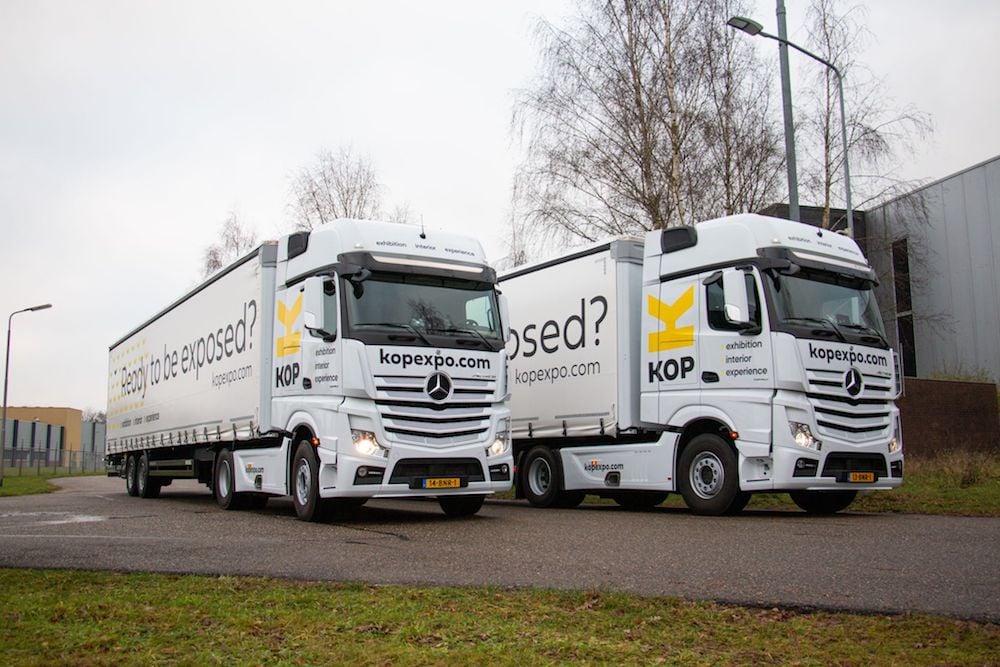 2012
New team member(s)
With their new colleagues and trailer, KOP develops well. More and more companies are getting to know the enthusiastic team of expofessionals. The number of employees has now tripled and the number of customers is growing fastly. A little new member is added to the team: Jack Russel Teun.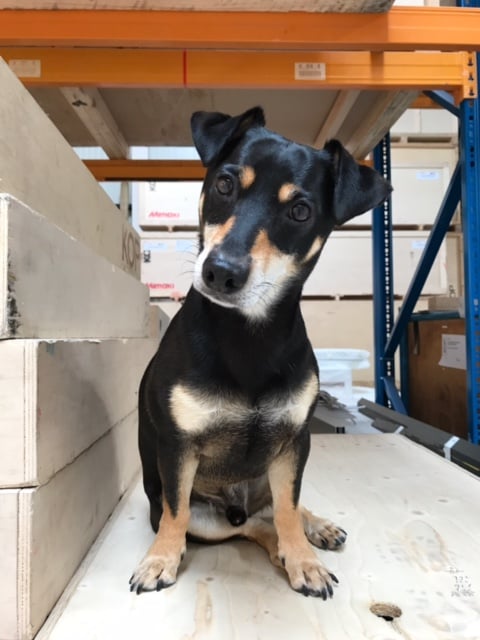 2013
Humanitarian transport to Romania
In 2013, Marius and Ed participate in humanitarian transport to Romania with their trailer. In cooperation with driving school De Weerd, they travel throughout the country to visit local schools and to bring school furniture. The local population is very happy with the brought items and at every school they are warmly welcomed with delicious meals. Thanks to the friendly people and the beautiful landscape, this has become an unforgettable journey for the men. By the end of 2013, Ed announces to leave the company because of health issues. Marius continues KOPexpo's development with the rest of the colleages.
2014
Sporting Adventures of Team KOP
The KOP team discovers their sporty side. In 2014, the team signs up for their first out of three Dragon Boat Races. This is the start of many sportsevents like several runs, personal trainings and of course the yearly participation to Duchenne heroes in which we mountainbike 700km in one weer to raise money for medicines for children who suffer from Duchenne muscular dystrophy.
2015
Preps for relocation
KOPexpo has literally outgrown its property in Apeldoorn. It's time for a new office with more room for growth and development. This new location is found in Vaassen, the Netherlands. In 2015, all preparations are made for the big move. At the old location, everything is packed while the new building is completely furnished.
2016
Moving again!
In 2016, KOP moves to Vaassen. The new office is a move is a large, open space of more than 700 m2 with various workspaces and rooms. The workshop and the warehouse are located downstairs, and together count over 1700 m2. In addition, one area has been turned into a real office gym so that employees can workout before, during and after work. Overall, the new property is a pleasant working space for the entire team. Also, the new website has been launched this year.
2017
Innovation and development
This was the year of improvement, change and development. New technologies made their appearance and KOPexpo automated its processes even better and further. KOPexpo immersed in VR, AR, marketing automation and much more. Besides this, the team exhibited at the Europshop with their very own stands to improve their national and international network.
2018
Participation in Duchenne Heroes
Picture this: a group of athletic colleagues, cycling 700 kilometers off-road. Their mission? Raising funds for the Duchenne Parent Project. The week is a mix of highs and lows, where they're frequently confronted with themselves. What challenges did they face, and how much money did they raise? You can read about it in this blog (in Dutch).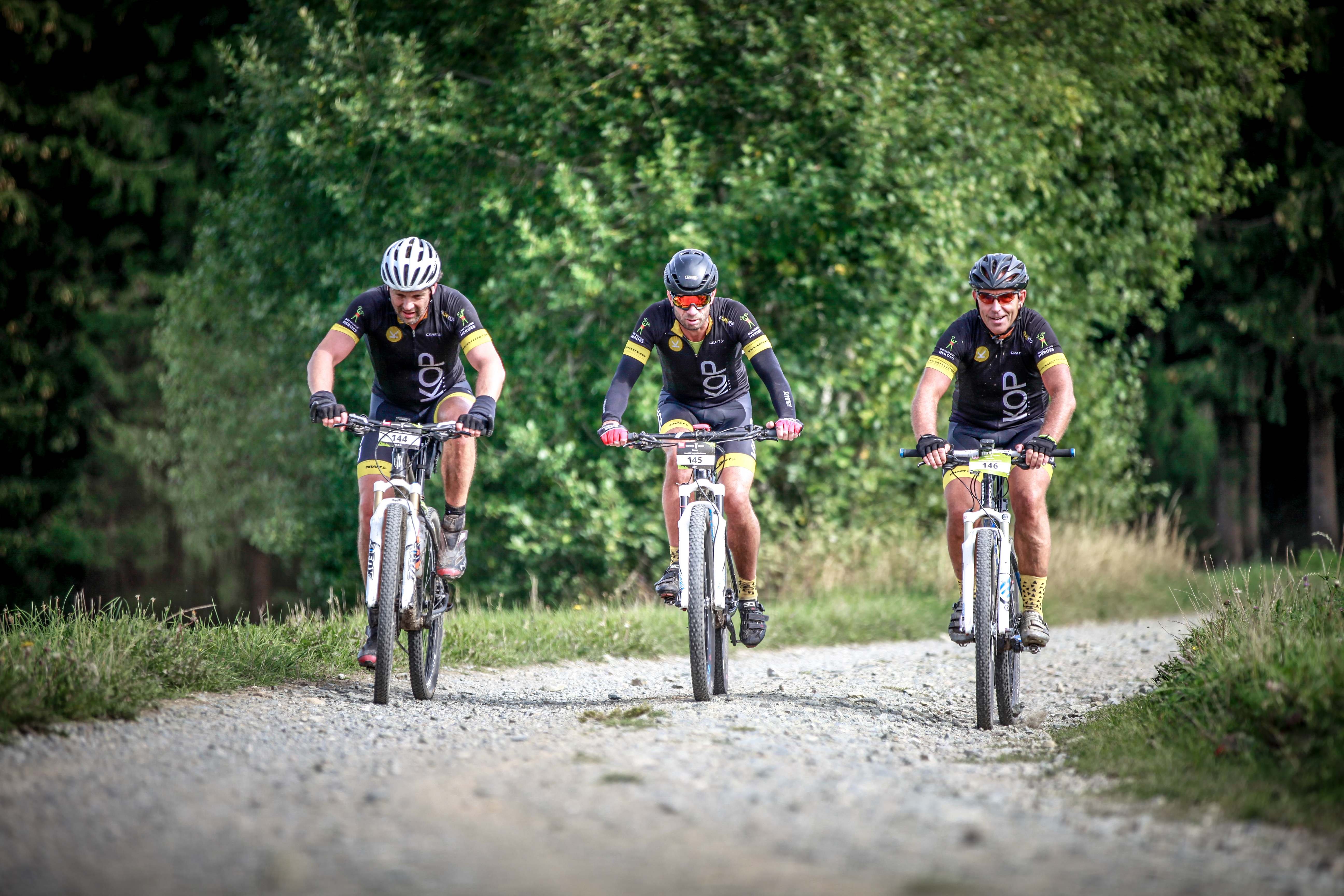 The 1st truly sustainable booth
We work as sustainable as possible. Rabobank was looking for a partner who could create a completely sustainable and recyclable exhibition stand. That sounded like a great challenge! We created a design. The result? A stand that not only exudes sustainability and circularity but is also truly sustainable! Read more about it (in Dutch).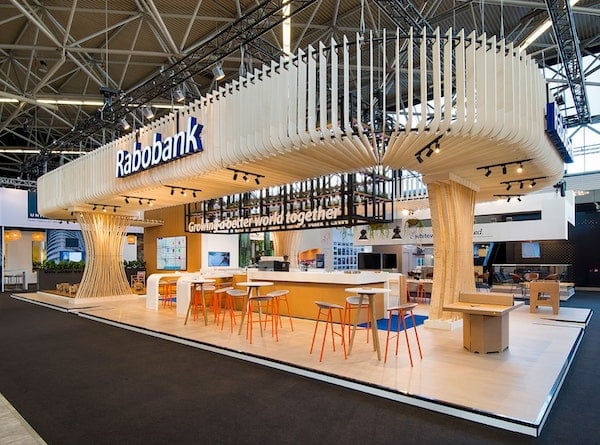 2019
Growth brings new challenges
We're growing. And with this growth comes new challenges. The increase in the number and size of projects demands a logistical approach. That's why we decided to acquire two large trucks. With this investment, we're well-prepared for further growth and development.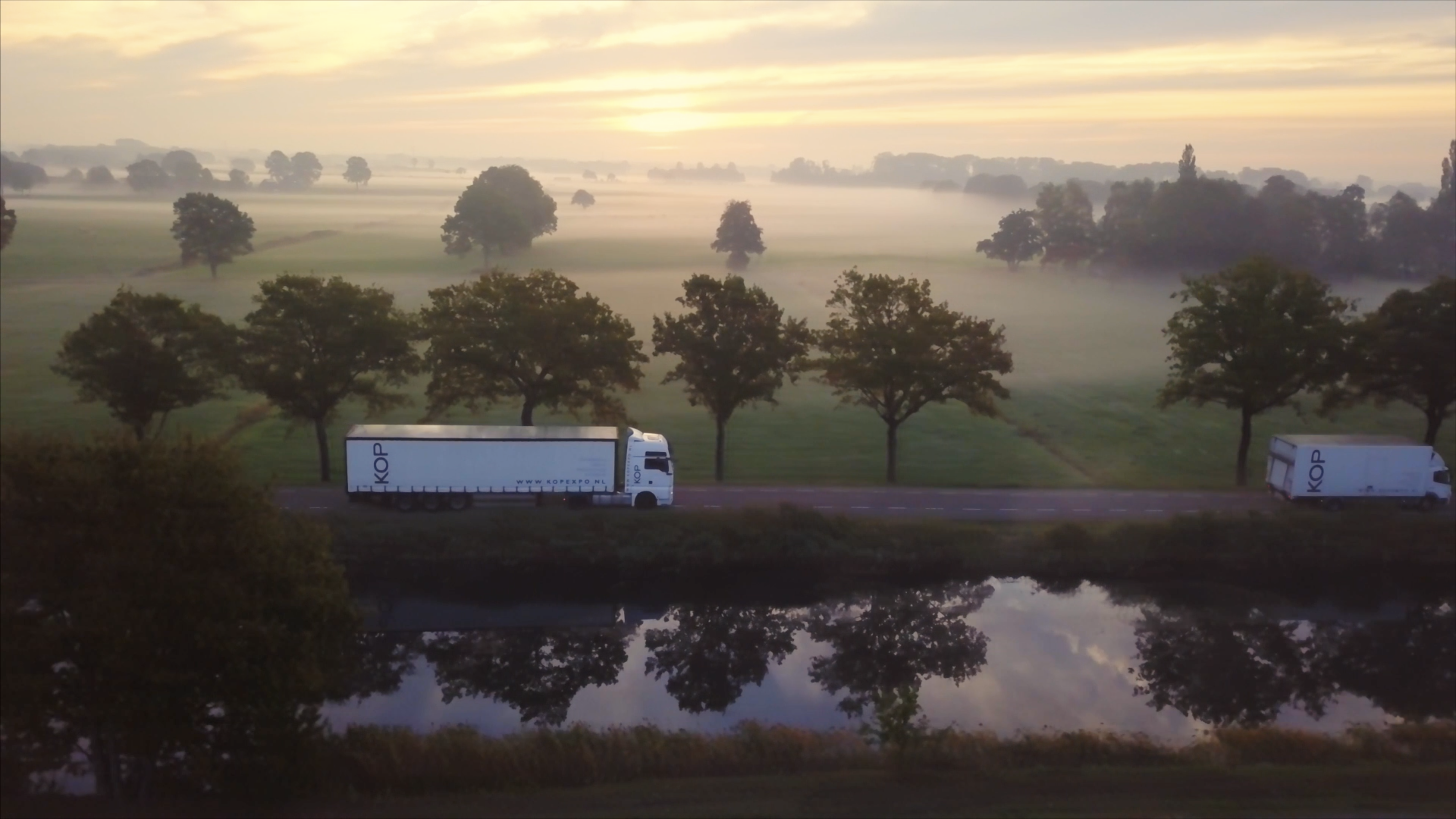 Rebranding KOP
We grew physically, but also online. And we noticed that there was more room for growth. To achieve that, we needed to make our online presence more powerful and remarkable. In a way you couldn't ignore us, both physically and online.
Our marketing machine was running at full speed, with several major changes as a result. A new, well-arranged website was launched. The - now recognizable - yellow color was added to our corporate identity, and a richly filled portfolio was displayed on the website. Additionally, a beautiful company video was created, offering a glimpse into our business. In short, we were impossible to overlook.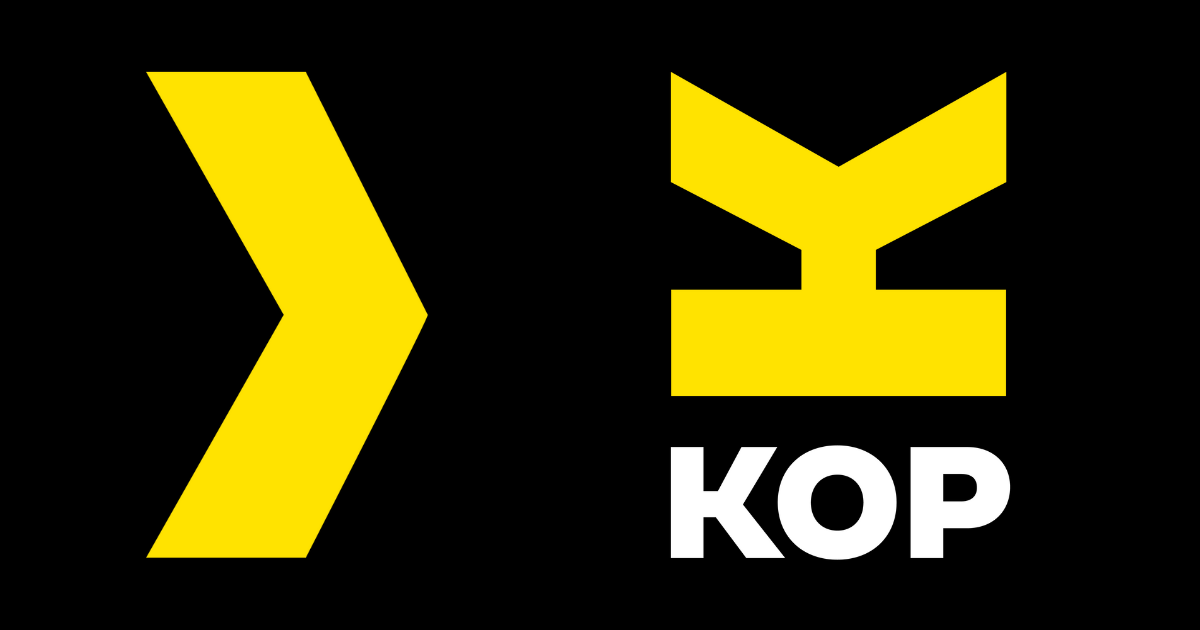 2020
Pandemic: new concepts
What a challenge; the pandemic arrived and brought all trade shows to a halt. But sitting idly is not our style. We set our creative minds free, and in no time, sparkling new plans emerged. One of them was the creation of Workhub™ at home, an innovative idea that offered remote workers the possibility to set up an ergonomic, acoustic, and sustainable workspace at home. This kept us productive and afloat during these uncertain times.
But there was more. We were so inspired that we also came up with the concept Tjillspot™. It was a response to the increasing demand for comfortable, inspiring, and safe workspaces. We created work locations in a green environment: sustainable, circular, and entirely recyclable.
2021
We keep on innovating
Our crew is bursting with creativity and energy. The pandemic caused another slowdown of projects, giving us the opportunity to breathe life into new ideas once again. The concepts 20ft™ and FIDDR™ were born as a result. With 20ft concepts, we created luxurious wellness units and garden offices. And with FIDDR, we crafted customized luxury outdoor kitchens. All these concepts have now been brought together under the name Dutch Luxury Garden Concepts™.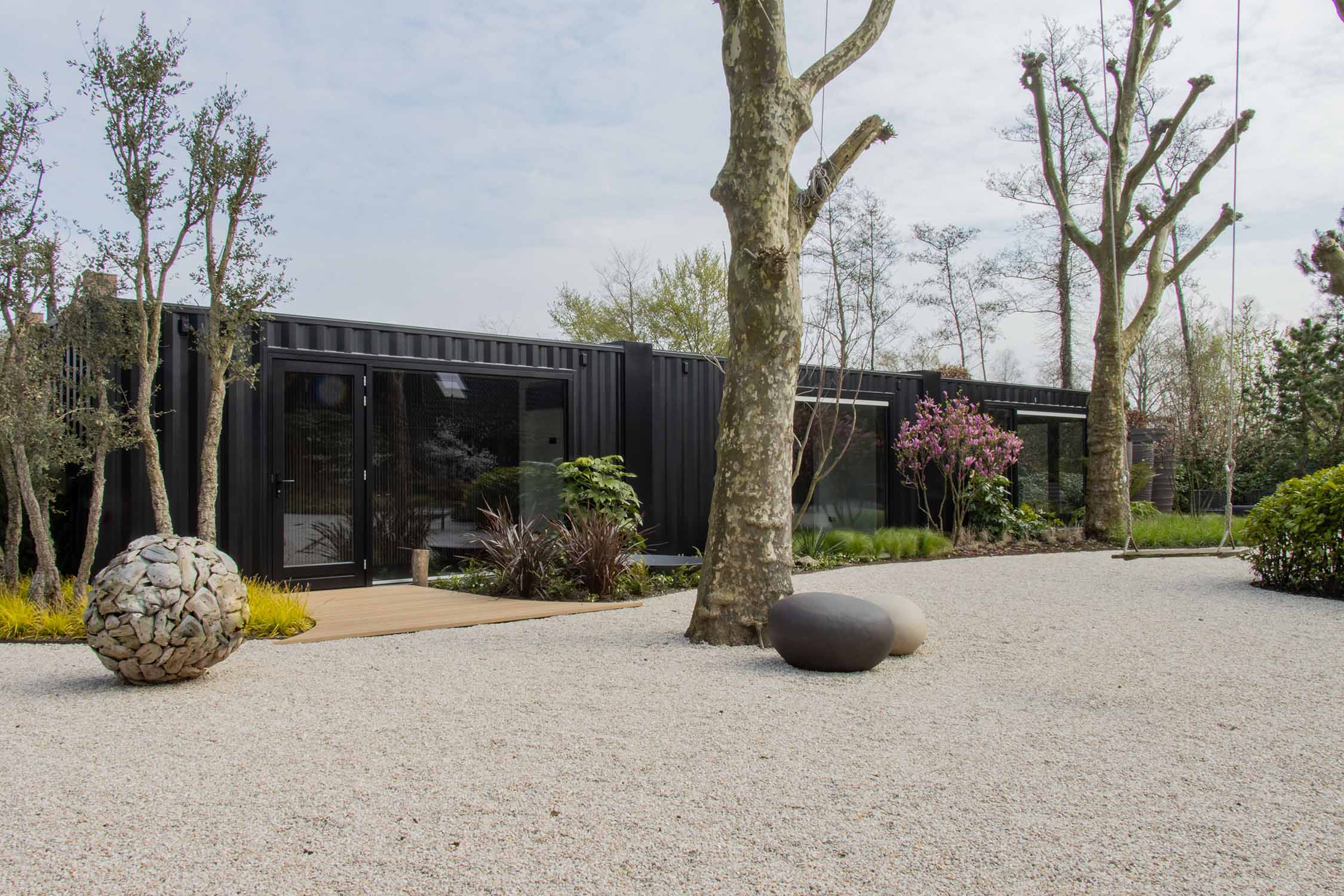 2022
We're on a roll
All concepts are being incredibly well-received. This gave us an extra boost to keep pushing forward. We were convinced that we can make our ideas even better and more luxurious. From this belief, the plan to create a luxurious, portable outdoor kitchen is born. Soon after, we proudly present our new Luxury Outdoor Cabinet: OBELYX™. It has now become an indispensable part of our portfolio.
Participation in Masters Expo
With so many great concepts, there's nothing we'd love more than showcasing them to a larger audience. As trade shows resumed, we set out with our 20ft Wellness units to the most exclusive business fair in Europe, Masters Expo. An exhibition full of luxury, authenticity, and craftsmanship. For us, it was an incredible experience and one that we'd love to repeat!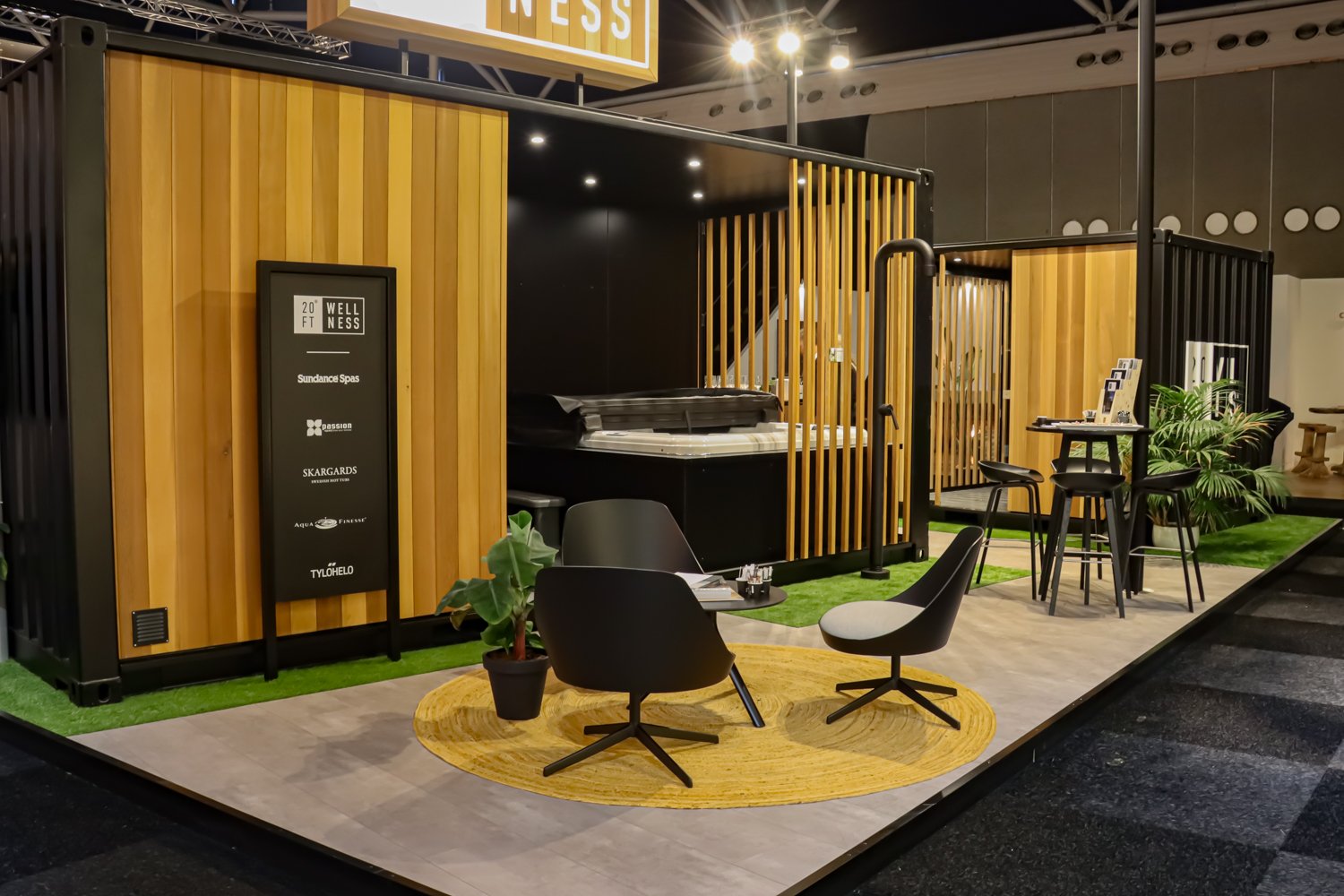 2023
KOP 15th anniversary
In November 2022, KOP exists 15 years. We celebrated this in April 2023, and we did it with great enthusiasm! We joyfully competed against each other in the pub quiz. We enjoyed delicious food, and after a (slightly long) speech by owner Marius, we danced together with former employees, family, and friends till late.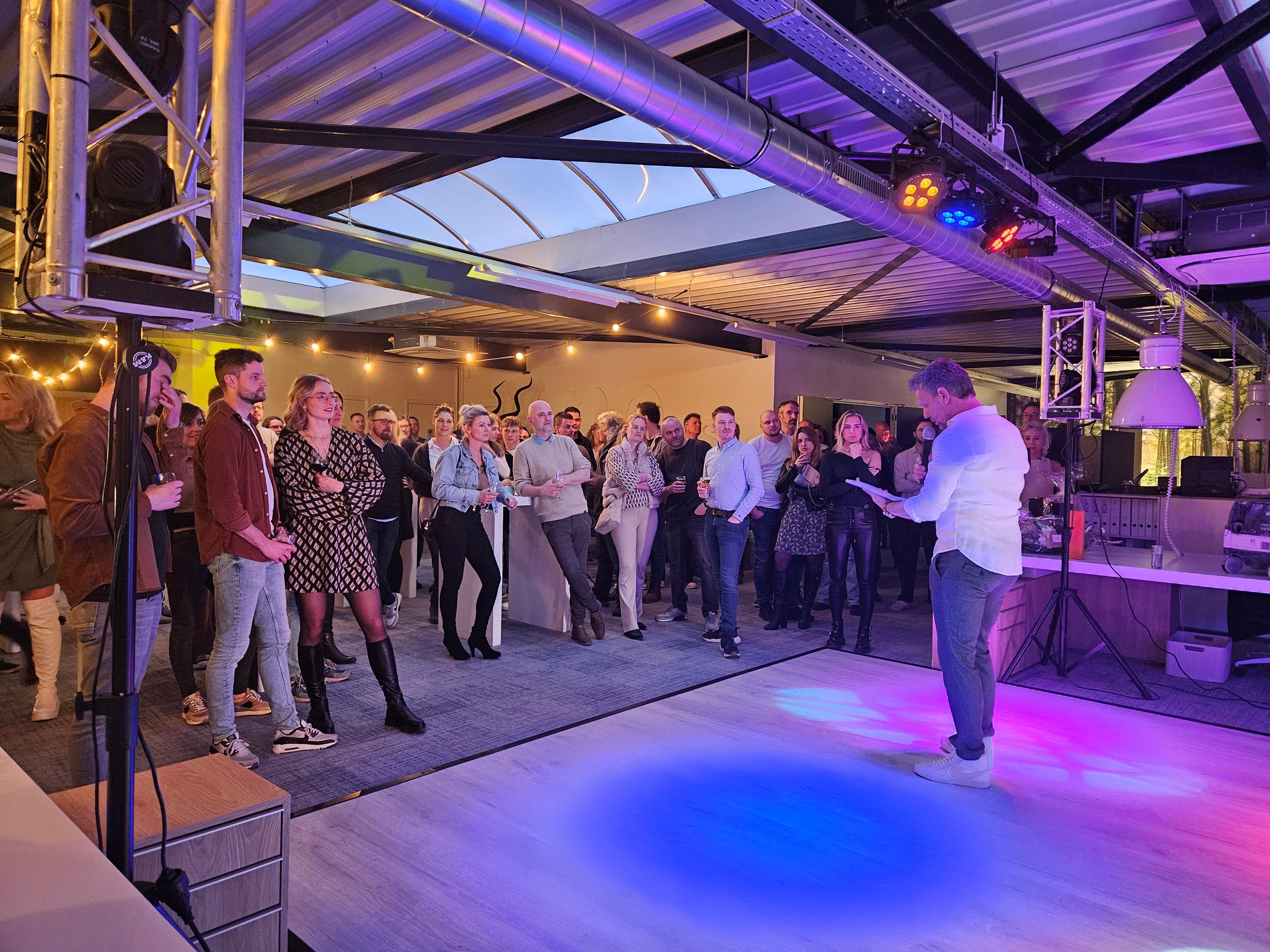 Sustainable development
Just like many other companies, sustainable business is also top of mind for us. Besides driving electric vehicles more frequently, this year, we've filled our roof with 240 solar panels. With this initiative, we're taking steps towards more sustainable stand building, leaving a better world for the generations to come.
KOP tour
Sports bring people together. With a mixed peloton of colleagues, partners, suppliers, and clients from KOP and DLGC, we embark on some amazing rides through the green environment the Veluwe in The Netherlands. Former professional cyclist Gert Jakobs joins the KOP team. We mapped out two challenging routes of 60 km for road cyclists and mountain bikers. And for the Die Hards: the queen's stage of 100 km on the road bike towards the Posbank area. This 1st edition was a great success, and many more will follow!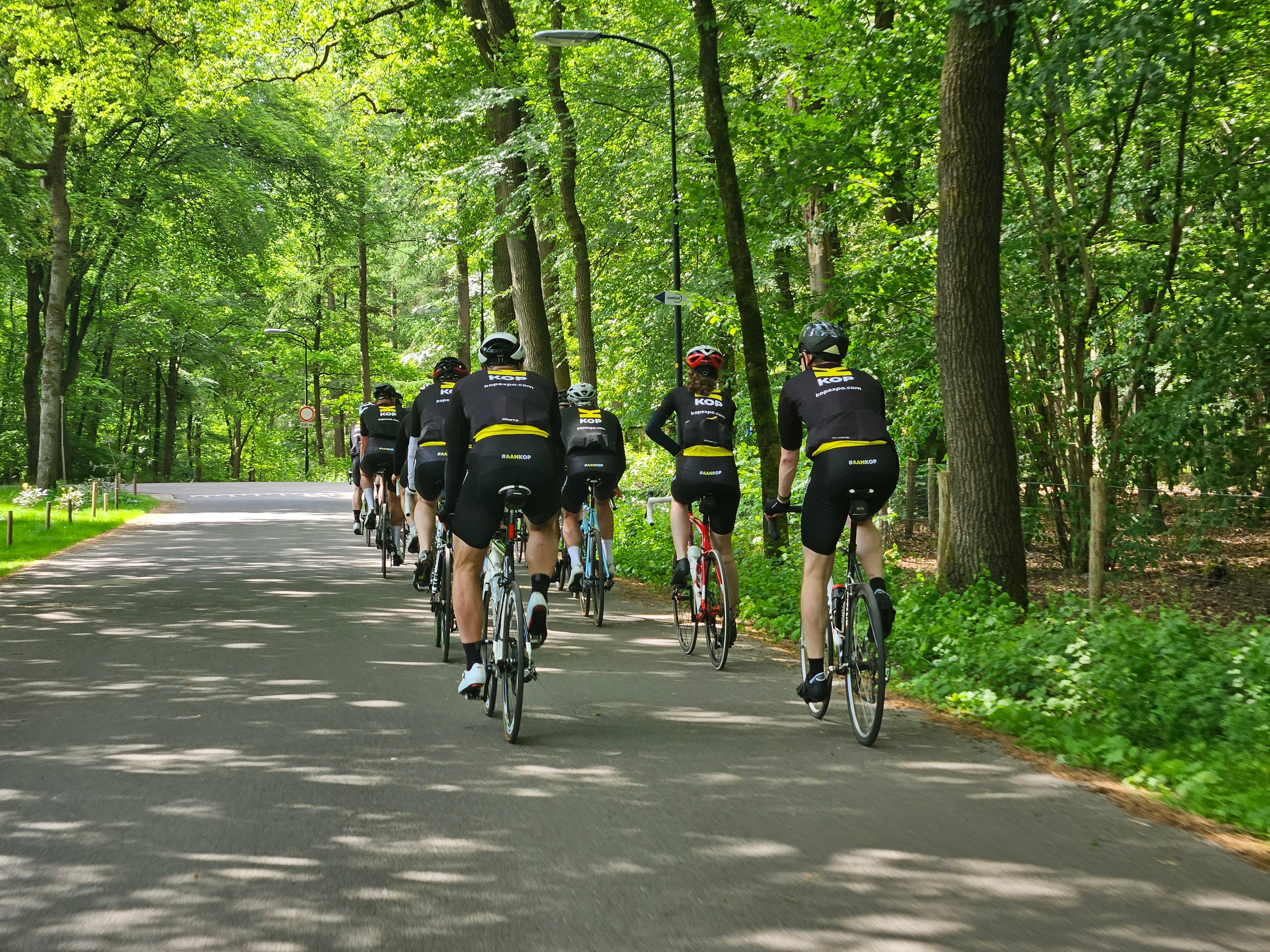 We want to say thanks!
To all our customers, suppliers and employees: Thanks for these amazing 10 years! Because of your involvement, trust and dedication, KOPexpo has grown to the organization that it has become. In the upcoming years, will focus on further development and professionalisation, both nationally and internationally. We look forward to many more beautiful years.